The Orthopaedic Center in Corinth, MS
Don't miss out on the things that you love. Let us help you get moving again!
The orthopaedic doctors at Magnolia Regional Health Center are fellowship trained and board certified and board eligible by the American Board of Orthopaedic Surgery. Using innovative and proven surgical techniques and specialized treatments, our orthopaedic surgeons provide quality healthcare you can trust. Our center offers care to patients throughout Northern Mississippi including Corinth, Tupelo, and Booneville.
We are all made to enjoy active lives, full of new adventures, experiences and shared memories. Often times though, the smallest, nagging injury will prevent us from being able to do just that. Fortunately, advances in orthopaedic medicine have proven to make an immediate positive impact on the quality of life patients can experience.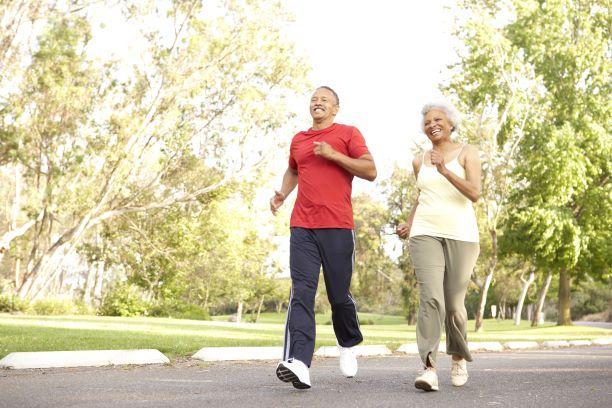 Orthopaedics is a medical specialty that focuses on injuries and diseases of your body's musculoskeletal system. This complex system, which includes your bones, joints, ligaments, tendons, muscles, and nerves, allows you to move, work, and be active.
The orthopaedic team at MRHC treats problems of the musculoskeletal system such as by:
Diagnosis of your injury or disorder
Treatment with medication, exercise, casting, surgery or other options
Rehabilitation by recommending exercises or physical therapy to restore movement, strength and function
Prevention with information and treatment plans to prevent injury or slow the progression of disease
MRHC Orthopaedic Center of Excellence
Magnolia Regional Health Center's Orthopaedic Center of Excellence is a destination center for all orthopaedic care. We offer a comprehensive, patient-centric service that will guide you through your journey to an active and healthy lifestyle. The center provides an environment that emphasizes wellness and maximizes your recovery efforts through education, early mobility, family involvement, and group interaction.
We meet your orthopaedic needs with nationally recognized surgeons and the latest technological advances. From joint replacement surgery to minimally invasive corrective procedures, our team is committed to providing you the highest quality care.
Orthopaedic Conditions We Treat
Arthritis
Osteoarthritis
Rheumatoid Arthritis
Hand
Tendon Injuries
Nerve Injuries
Ganglion Cysts
Basal Joint Arthritis
Finger Fractures
Chronic Upper Extremity Pain
Shoulder
Impingement Syndrome
Overuse Tendinitis
Labrum Tear/Instability
Hip and Knee
Total Hip Replacement Surgery
Total Knee Replacement Surgery
Partial Hip Replacement Surgery
Partial Knee Replacement Surgery
Foot and Ankle
Heel Pain
Ingrown Toenails
Bunion Surgery
Correction of Hammertoes
Management of Heel Spurs
Removal of Bone Spurs
Correction of Flat or High Arch Feet
Arthritic Conditions
Treatment of Foot Fractures and Sprains
Diabetic Wound & Ulcer Care
Rheumatoid Foot Concerns
Management of Infections
Management of Athletic Injuries
Treatment of Nerve Injuries and Entrapments of the Foot
Arthroscopic and Endoscopic Surgical Techniques
For more information regarding our orthopaedic services, please call our Orthopaedic Care Coordinator at (662) 293-1010.
MRHC Quality Scorecard

Recipient of the Healthgrades Orthopaedic Surgery Excellence Award in 2014
Ranked among the to 10% in the nation for Overall Orthopaedic Services in 2014
Received 5-Star rating in Hip Fracture Treatment for 4 years in a row (2012-2015)
Superior credentials and experience of our surgeons – many of our surgeons specialize their practices in knee and hip replacement surgery and have documented favorable outcomes.
Patient Focus
Dedicated hospital staff – healthcare professionals dedicated to caring for joint replacement patients.
Superior patient education – your journey will begin several weeks prior to your surgery when you attend our joint replacement education and pre-admission class.
A Joint Care Coordinator – a person who educates you and your family, and oversees your progress from pre-op class to post-op care.
You'll wear your clothes, not hospital gowns – you will not wear hospital gowns after surgery. You get to bring comfortable clothes-sweat pants, shorts, etc-that will be worn during the day. This will further encourage our fundamental concept of wellness.
Our volunteers — volunteers donate their time to the Orthopaedic Center, some of whom have experienced joint replacement surgery themselves.
A comprehensive manual — our doctors and staff have developed a manual to guide you through every step of your surgery and rehabilitation.
A program constantly improved by our patients — we call you three weeks after surgery to get your feedback. Your experiences help us improve our program.
Patient reunions — your journey doesn't end when your recovery is complete. You are welcome back to our reunion luncheons …
Patient Stories
Team Approach
The Train Depot – "All aboard the train to recovery." Your post-op therapy will be conducted in a group setting on a dedicated unit. Other group activities will supplement individualized care including group meals.
Your Conductor – your family member or friend will participate as your coach, or "Conductor," during recovery.
A consistent team approach — your surgery and recovery take place in an upbeat atmosphere that focuses on wellness and rehabilitation. Each team member coordinates your care with you and your family.
All Orthopaedic Providers
Orthopaedic Patient Education
For more information, please select a topic below:
Alternative Treatments for Arthritis Brochure
Guidebook for Knee Replacement
Guidebook for Hip Replacement Orthopaedic Brochure