Graduate Medical Education
Magnolia Regional Health Center is dedicated to training future leaders in medicine by providing organized and academically rigorous programs of education that foster physicians' professional development as skilled, ethical, compassionate, and sensitive clinicians, who are capable of meeting the challenges of a changing healthcare environment, while assuring the highest possible quality patient care.
We take great pride in training physicians for our rural, medically under-served area and emphasize personal, clinical and professional development under the careful guidance and supervision of faculty that are committed to teaching residents and students.
Our program monitors the provision of safe and humane care of patients as our students and resident physicians progress in responsibility as appropriate for their experience and competency.
The cooperative efforts and full support of the governing board, medical staff, hospital staff and community affirm our commitment to Graduate Medical Education. This dedication has resulted in an increase in quality primary care for Corinth and the surrounding communities.
Our graduate medical education programs promote the collaboration and development of a network that includes other local, regional and national institutions as well as affiliated health centers.  All of our programs are accredited by the Accreditation Council for Graduate Medical Education (ACGME).
FOLLOW US! To follow us or find out what we're up to, follow us on Instagram @mrhcgme. 
Magnolia Regional Health Center is a 200 bed acute care community hospital that is jointly owned by the City of Corinth and Alcorn County.  We are fully accredited by the Joint Commission and have been in existence since 1965.  MRHC is the largest employer in Alcorn County.  We take great pride in offering the latest advanced medical technology and deliver the best possible care.
Designated Institutional Official
---
Meet Our GME Staff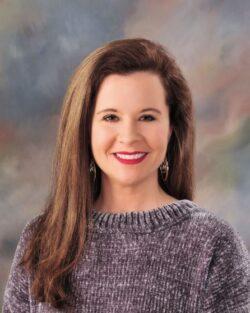 Jamie Hajek
Internal Medicine Residency & Cardiology Fellowship Coordinator
T: 662.293.1143
F: 662.293.4347
Magnolia Regional Health Center Residency and Fellowship programs are fully accredited by the ACGME and fulfill the residency/fellowship requirements of all specialty boards of certification.  To arrange a site visit or for questions, please contact us or visit our information page to learn more.
ACGME — www.acgme.org
Contact US
Our team at the Graduate Medical Education Office is here to help with your continuing education needs. Please feel free to contact us if we may be of further assistance.
Office of Graduate Medical Education
611 Alcorn Drive
Corinth, MS, 38834
Office (662) 293-7687
Fax (662) 293-4347
---
GME Newsletters:
July 2020,  January 2020 ,   April 2020
---
What's Going on in GME
Over the last several years, the GME Department has seen exponential growth. We are proud to say that we are in the process of expanding! The Thomas L. Sweat, MD Health Education Center will be the new home of the GME Department in addition to serving as a venue for community health education seminars.  If you have questions or need more information about Magnolia Foundation, please contact Magnolia Foundation Director, Tracy Moore: tmoore@mrhc.org