Surgical Services in Corinth, MS
Providing you with the inpatient and outpatient surgical procedures you need.
Utilizing the latest technology and equipment available, our world class surgeons, anesthesiologists, nurses and staff perform over 11,000 procedures each year in the region's most advanced operating rooms. For your convenience, our 12 OR's are split between the main hospital and the Ambulatory Surgery Center. Many of our procedures are done using minimally invasive techniques, which means less pain and a speedier recovery for you.
On our site you can learn about the technology we employ, the specialties we offer, and get a better understanding of what you can expect.
Thank you for choosing MRHC! Good surgical outcomes are our priority!
What you can expect
Safe Surgery
What you should do
Pre Anesthesia Testing
Pain Control Options
Digital Operating Rooms
Ear, Nose and Throat Surgery
Eye Surgery
Foot Surgery
Gastroenterology Procedures
Gynecologic Surgery
Hand Surgery
Heart/Chest/Lung Surgery
Lithotripsy (for kidney stones)
Oral and Dental Surgery
Orthopedic Surgery
Pain Management
Pediatric Surgery
Plastic Surgery
Weight Loss Surgery
Spine Procedures
Urologic Procedures
Vascular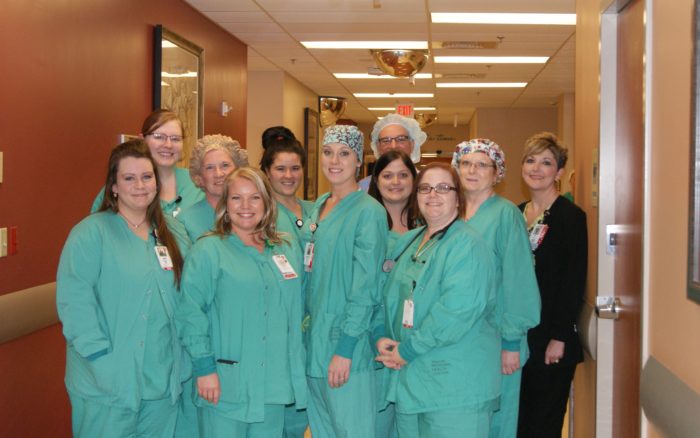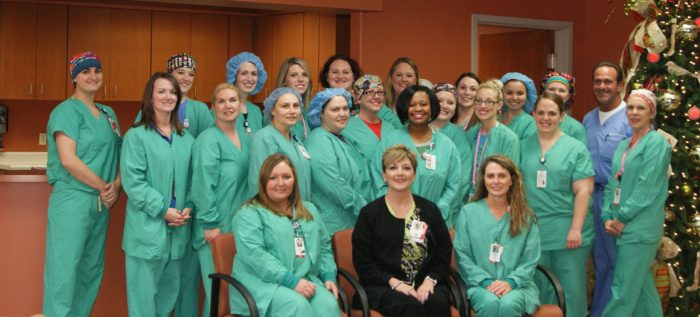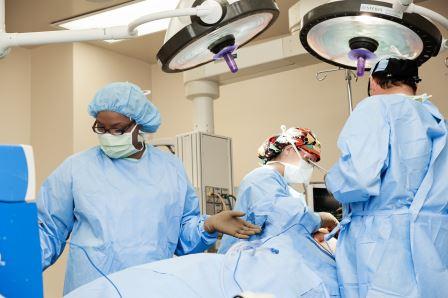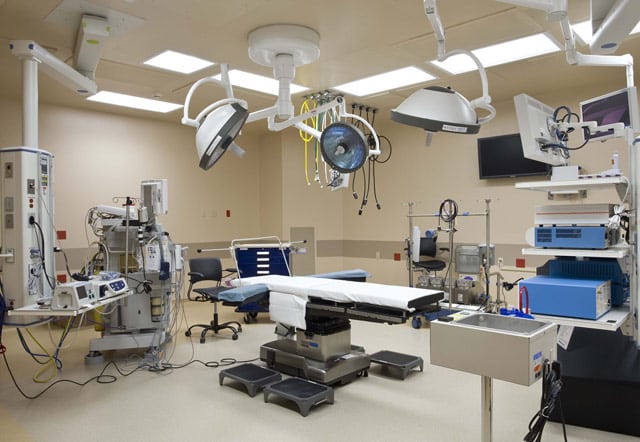 Minimally Invasive Procedures
For most people, surgery is not the ordeal it used to be. Minimally-invasive procedures – made possible through advances in medicine and technology – allow physicians to work with more precise tools through smaller incisions, allowing for a faster and safer recovery for patients.
About 80 percent of all surgical cases performed at MRHC are on a same-day basis, with the patient discharged from the hospital to recover at home within 24-hours of their procedure.
Using sophisticated techniques, such as laparoscopy, physicians are able to perform many procedures through a series of small, half-inch incisions. In fact, a number of procedures are now performed using a single small incision, or even openings already available on the body.
Smaller incisions and minimally-invasive procedures help to accelerate recovery, since smaller incisions heal faster. Also, because the incisions are smaller, there are fewer risks of complications, such as infection.
MRHC offers a variety of minimally-invasive options, such as:
Gynecological procedures, including hysterectomy
Gallbladder removal (cholecystectomy)
Orthopedic procedures
Ear, nose and throat (ENT) procedures
And more
Anesthesia Services
Anesthesia is a way to control pain during a surgery or procedure by using medicine called anesthetics. It can help control your breathing, blood pressure, blood flow, heart rate and rhythm. During a surgical procedure at MRHC, our team of anesthesiologists from LifeLinc Anesthesia cares for you by monitoring your body's vital functions and managing your breathing. Each member of the LifeLinc team is specially trained and highly experienced, ensuring you have the best surgical experience possible.
To access more information regarding LifeLinc Anesthesia and affiliated providers, please visit www.LifeLincAnesthesia.com.
Surgical Providers