Patient Stories
Magnolia Cardiology Matters to Lee Thurner
Written by Lee Thurner:
On August 20, 2018, a heart catheterization showed a blockage of 98% in one of my cardiac arteries. Surgery was scheduled for the morning of the 22nd. Pre-op preparation was conducted in the Surgical Intensive Care Unit at MRHC. I was very impressed by the care the nurses of SICU took in explaining everything that was going to happen, and I was gratified by the level of personal attention provided by the nurses assigned to my case, and their obvious concern for making me as comfortable, both physically and emotionally, as possible.
Dr. Billy Parsons performed the Cardiac Artery Bypass Graft surgery. During the procedure, my designated contact person (my daughter) received a phone call every hour, notifying her of the progress of the surgery and giving her an update on my condition. After surgery and once I was awake, Dr. Parsons visited me and explained in detail what I should expect to happen and gave me a tentative schedule of progress. He also listed for me the medications he was prescribing, explaining the purpose of each one.
Within 24 hours of the surgery, I was up and walking the halls of the SICU with nurses on either side and another following with the IV equipment. The nurses were not only technically proficient and excellent teachers, they also displayed a level of understanding of my anxieties and a depth of compassion and concern for my comfort that greatly exceeded expectations. The follow-up by the Magnolia Home Health nurses and the exercise regimen in the rehab unit were exceptional, both made better by the positive, cheerful demeanor of the nurses. I'm convinced that I could not have received any better care, anywhere, than that which I received at Magnolia. I'm grateful that such an outstanding health care facility is located in my home town.
Big-time healthcare, small-town touch.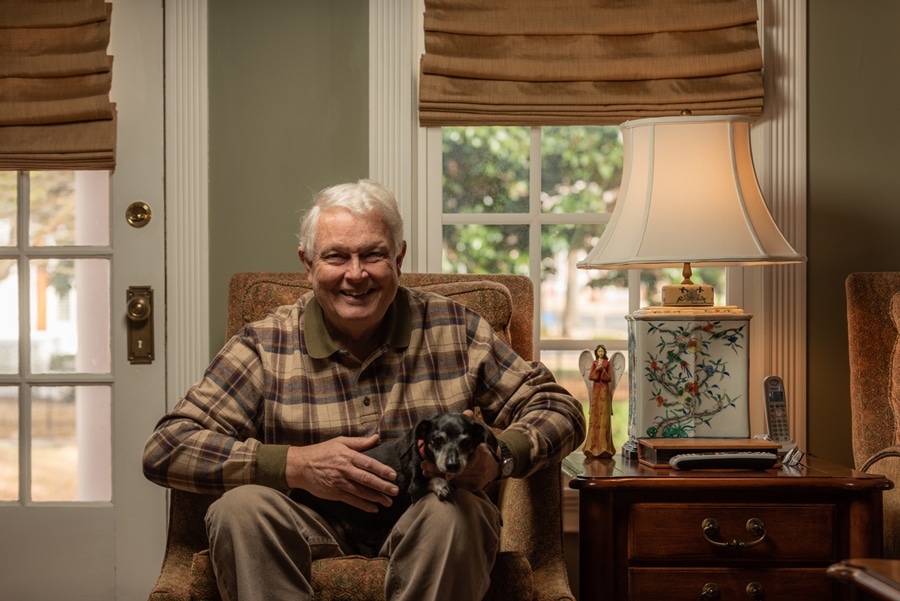 ---
Magnolia Orthopaedics Matters to Hurtis Baker
Hurtis Baker, a Vietnam veteran, was having knee pain in both knees and knew he needed to have something done about it. Remembering a family member had success with the orthopaedic team at MRHC, he decided to have a consultation. Based on the findings from the consultation, Dr. Randall Frazier, Orthopaedic Surgeon, ended up performing total knee replacements on both of Baker's knees over the span of five months. Now,  after his final knee replacement, Baker says he feels brand new again.
As for his time in the hospital, Baker says that the staff and nurses at MRHC were nothing short of fantastic. He brags about the level of care provided to him as he recovered from his surgeries. He said, "It's easier to recover when you have confidence in the people who are caring for you."
Big-time healthcare, small-town touch. 

---
Magnolia Women's Health Matters to the Jeter Family
Kakie Jeter, and her husband Rob, knew that when it was time for their daughters to be born they did not want to travel very far.  Because of those reasons, the couple chose Magnolia Regional Health Center for their delivery needs.
After making the decision, the couple scheduled appointments at Magnolia Women's Center to begin their birthing process. Throughout the process, the couple felt extremely blessed to have such a great facility in their hometown.
"The Women's Center was top-notch," said Jeter. "Each time I went in for my checkup, I felt like I was the only one there because of the undivided attention I received."
Feeling like she was the clinic's main focus, Kakie's nerves were calmed knowing there was such great communication between the clinic and the hospital where their daughters would be born.
"From the doctors to the nurses, there were all great!" added Jeter.
The couple was extremely pleased with their experience and were happy to take advantage of the hospital and its services offered close to home.
"You have enough stress going on in your life during this time," said Jeter. "Make it easy on yourself and your family, and come to MRHC. You won't regret it!"
Big-time healthcare, small-town touch.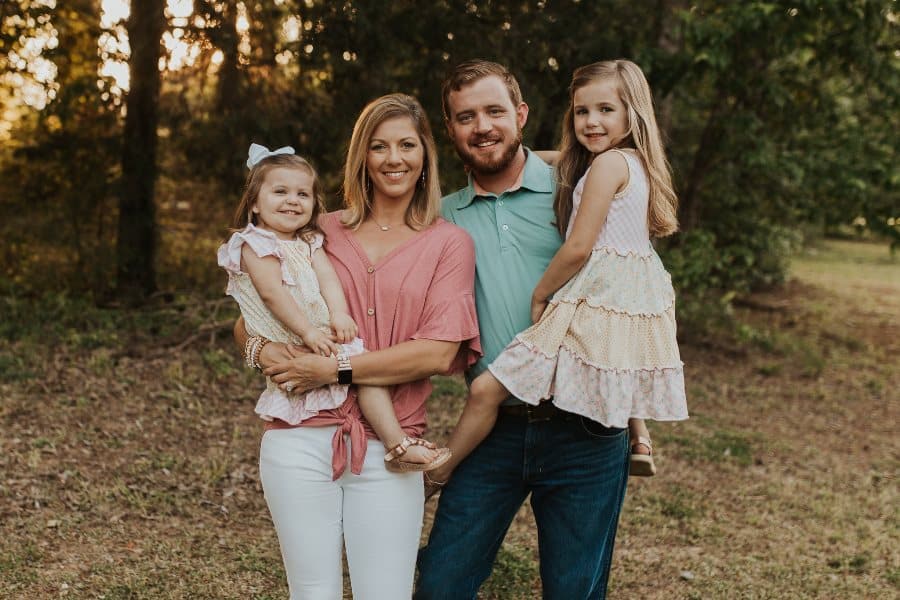 ---
Magnolia Pediatrics Matters to the Chappell Family
When Lacey Chappell, and her husband Logan, moved back home from Memphis, they knew they wanted to find the right pediatrician to care for their children.
When the time for the birth of their third child was here, they decided to try the "new pediatrician in town", Dr. Branson Bolden with Magnolia Pediatric Clinic.
"All four of my children use Magnolia Pediatric Clinic, and we love it," said Chappell.
After the birth of their youngest son, Cohen, Lacey's motherly intuition began to kick in, as she began feeling that something wasn't right. Multiple signs and symptoms were being displayed, causing all sorts of concern and fear for their family.
"Being a professional in the healthcare field, I am a bit "too educated" on certain diagnoses, causing me to think about all of the things that can go wrong," said Chappell. "It is both a blessing and a curse."
After taking her concerns to Dr. Bolden and the team, the Chappell family was referred to their first, of many, specialists, to attempt to figure out what was medically wrong with Cohen.
One referral quickly became multiple, with developmental pediatricians and neurologists being some of them. Based on their visits with the specialists, the family was told the main diagnosis for Cohen's issues was PPP1CB-Related Noonan Syndrome Like With Loose Anagen Hair, an extremely rare disease caused by a heterozygous mutation in the PPP1CB gene on chromosome 2p23. The syndrome causes not only numerous dysmorphic features but also hypotonia, developmental delay, and even intellectual disability. Even with this diagnosis, Cohen has not been held back.
"He has a list as long as he is of various issues, but he continues to crush his goals and prove the "statistics" wrong," said Chappell. "We love Magnolia Pediatric Clinic and all of its clinicians!"
Chappell said that Dr. Bolden called her personally to check on Cohen, and it's the little things that show true compassion for a patient.
Chappell added, "I'm so thankful for a clinic so close to home that makes us feel like family and calms my anxious soul.  The staff at the clinic has made this journey a little less stressful."
After seeing numerous specialists at a larger hospital, the Chappell family is convinced that you can't beat the compassion and willingness of Dr. Bolden and the clinic staff.
"You don't have to drive miles away to receive excellent care. Magnolia Pediatric Clinic will provide the absolute best care possible, and if they can't, they will refer you to a specialist that can!"
Big-time healthcare, small-town touch.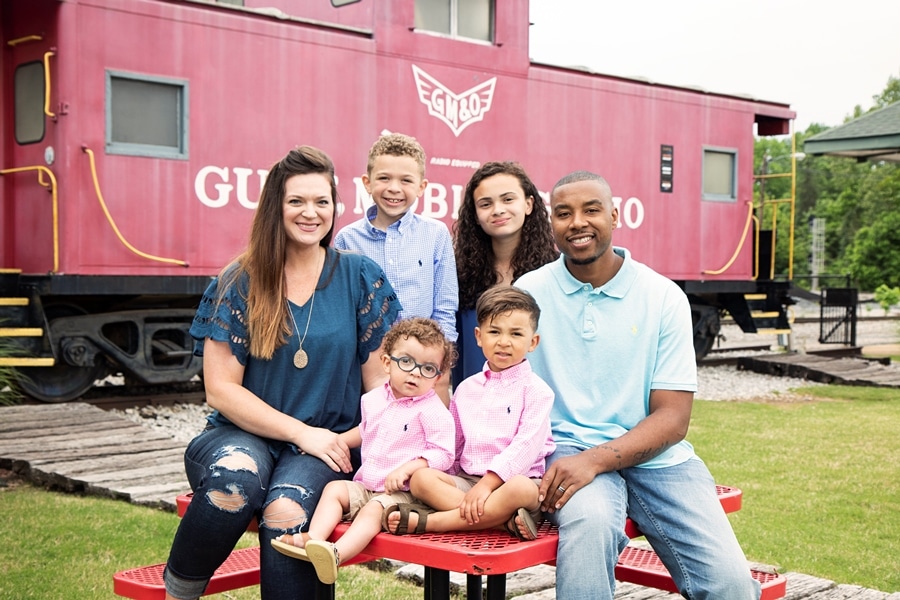 ---
Magnolia Rehabilitation Matters to Della.
Della Osborn is a two-year-old child from Iuka who was gifted with an extra chromosome. Although she was born with Down syndrome, Della lives a life full of excitement and with no fear of what tomorrow may bring.
Her mother, Jessica, saw a fit for Della at Magnolia Regional Health Center Rehabilitation Services because she had only heard wonderful things about the pediatric facility and the positive impacts the therapists made on the children. Whether she was hospitalized or attended therapy, exceptional care for Della was MRHC's number one priority.
"The physicians and staff are absolutely amazing at MRHC. They have been so intentional with getting to know Della and our family, and they always make sure to check on her at any time of surgery, illness, and wellness. Dr. Moss continuously goes out of her way to make sure my daughter is receiving the best care possible," said Jessica.
With the help of the outpatient therapy doctors and staff, Della has been able to grow and meet many goals with Down syndrome, most of which she was told she would never accomplish. She is now able to eat and drink after struggling for two long years. She is able to enjoy all the things that a kid her age loves, like swimming, playing outside, popping bubbles and dancing. Although Della has some developmental delays, she is in the process of learning sign language and speaking. She signs and speaks equally, so she is excellent at communicating her wants and needs to her family and friends. Della is meeting her milestones earlier than expected all because of MRHC's vested interest in her wellbeing.
"Della is such a happy child and a bundle of joy because of all the hard work and dedication of Magnolia and outpatient therapy. We love Magnolia," said Jessica.
She finds comfort in her all her providers at MRHC and looks to them as family, which is exactly what they are to her. Though she is young, Della understands that she is loved and cared for by a family far greater than her immediate family.
Big-time healthcare, small-town touch.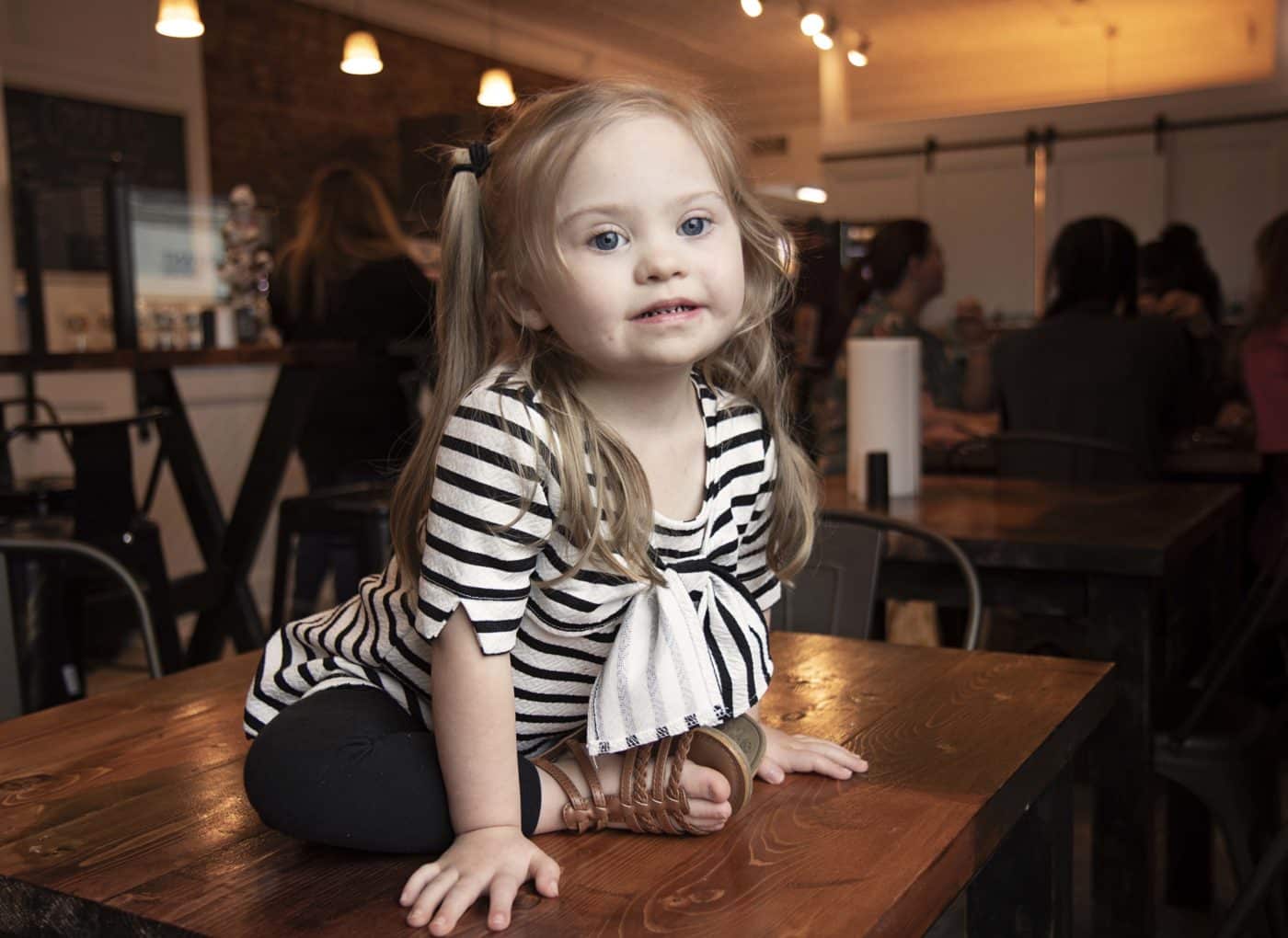 ---
Magnolia Ear, Nose, and Throat Matters to Edwin.
Edwin Gray, a Counce, Tn native, is 80 years old and has had allergies since he was a teenager. He would have symptoms such as sneezing, runny nose, and itchy eyes. His symptoms would be so severe that he would avoid seeing anyone during the spring and fall months. For a while, over-the-counter medication would help keep his symptoms at bay, but as his body became immune to the medications, their effectiveness wore off.
Mr. Gray suffered from his allergies for many years before finally making a visit to Dr. Peery's ENT office in November of 2007. Dr. Peery did a skin prick test to determine what Gray was allergic to so that he could develop a regimen for Gray to follow. After determining that Gray was allergic to fescue grass, ragweed and pollen, Dr. Peery decided that weekly allergy shots are what Gray needed to help him live symptom-free.
In November of 2007, Mr. Gray began weekly allergy injections. He said, "My life did a 180. I went from being sick in the spring and fall because of allergies to be able to do whatever I want." Now, on Mondays, when Gray drives to Corinth to receive his allergy injections, he also grocery shops, gets gas for his vehicle and has breakfast with a few friends. He makes it part of his daily life so that he can continue to benefit from living symptom-free from his allergies.
Gray says that he recommends Dr. Peery to anyone suffering from allergies and will continue to spread a good word about all the good that Dr. Peery has done for him.
Magnolia matters to Edwin because, thanks to Dr. Peery, he can now breathe easily in the spring and fall months.
Big-time healthcare, small-town touch.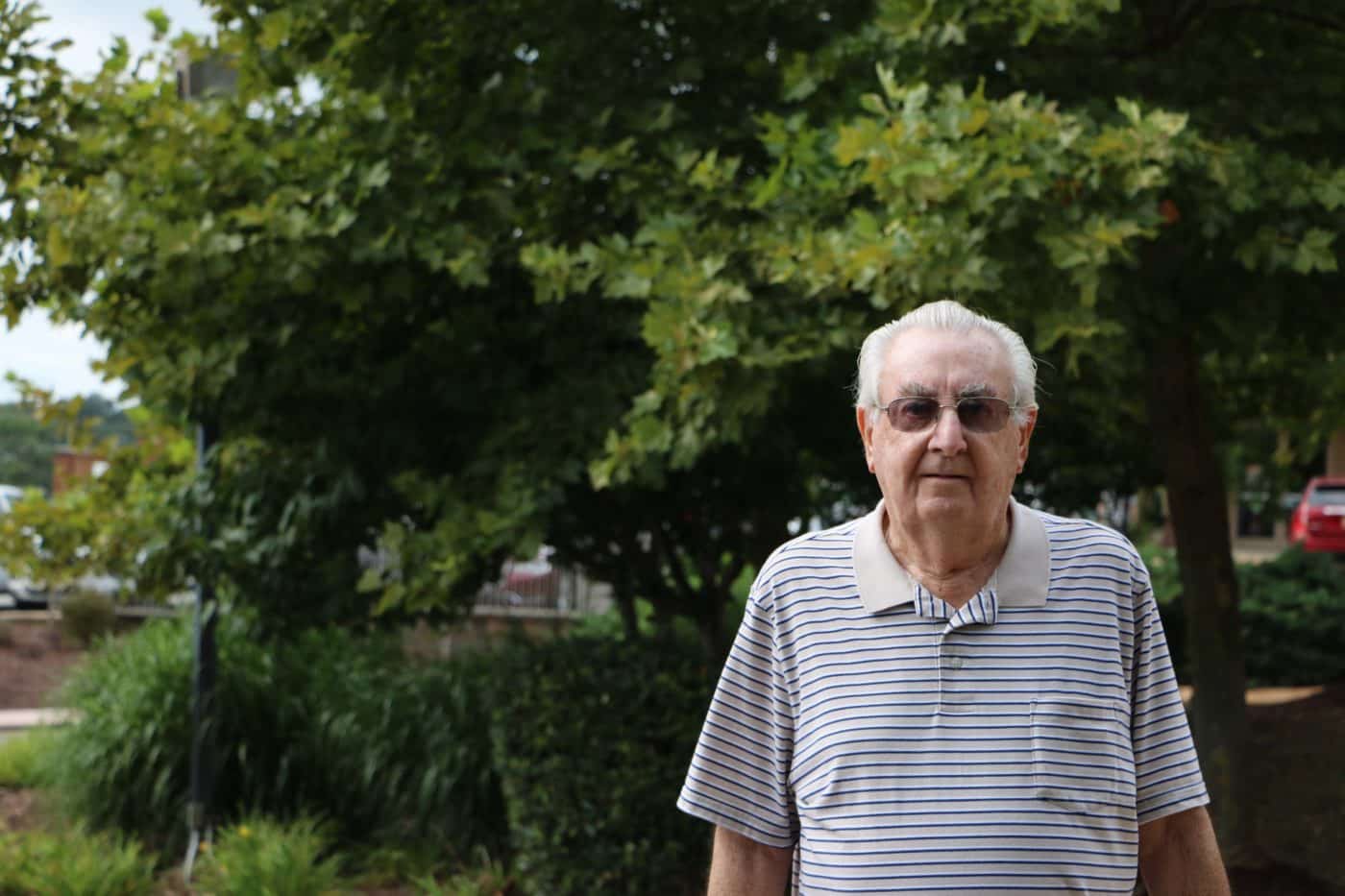 ---
Magnolia Radiology Matters to Donna.
Donna Young, a Booneville native, had a routine follow up with her primary care physicians, Dr. Spangler and Dr. Baker, who ordered a CT chest screening due to several years of smoking. Young went for her screening and expected nothing to be too abnormal. After waiting a few days for the results, she then received a call explaining that her lungs were fine, but her right breast was not. After having a mammogram and a biopsy, it was revealed that she had a nodule on her breast which meant she did, in fact, have breast cancer. Young had a mammogram one year prior, so it came as a complete shock to hear the devastating and dreaded news.
Throughout the process of undergoing radiation, Young experienced many trying times, but the commitment of MRHC helped make the difficult times easier. She realized her health was in the hands of a group of physicians and nurses that valued quality and faithfulness to her no matter the circumstances she faced daily. Her life story was not done yet, and she now has her whole life still ahead of her.
"Because of Magnolia Regional Health Center's commitment to me, I will remain committed to them," said Young.
Young is now in remission and plans to continue to use MRHC for her upcoming checkups and for any other issues that life may throw her way.
Big-time healthcare, small-town touch.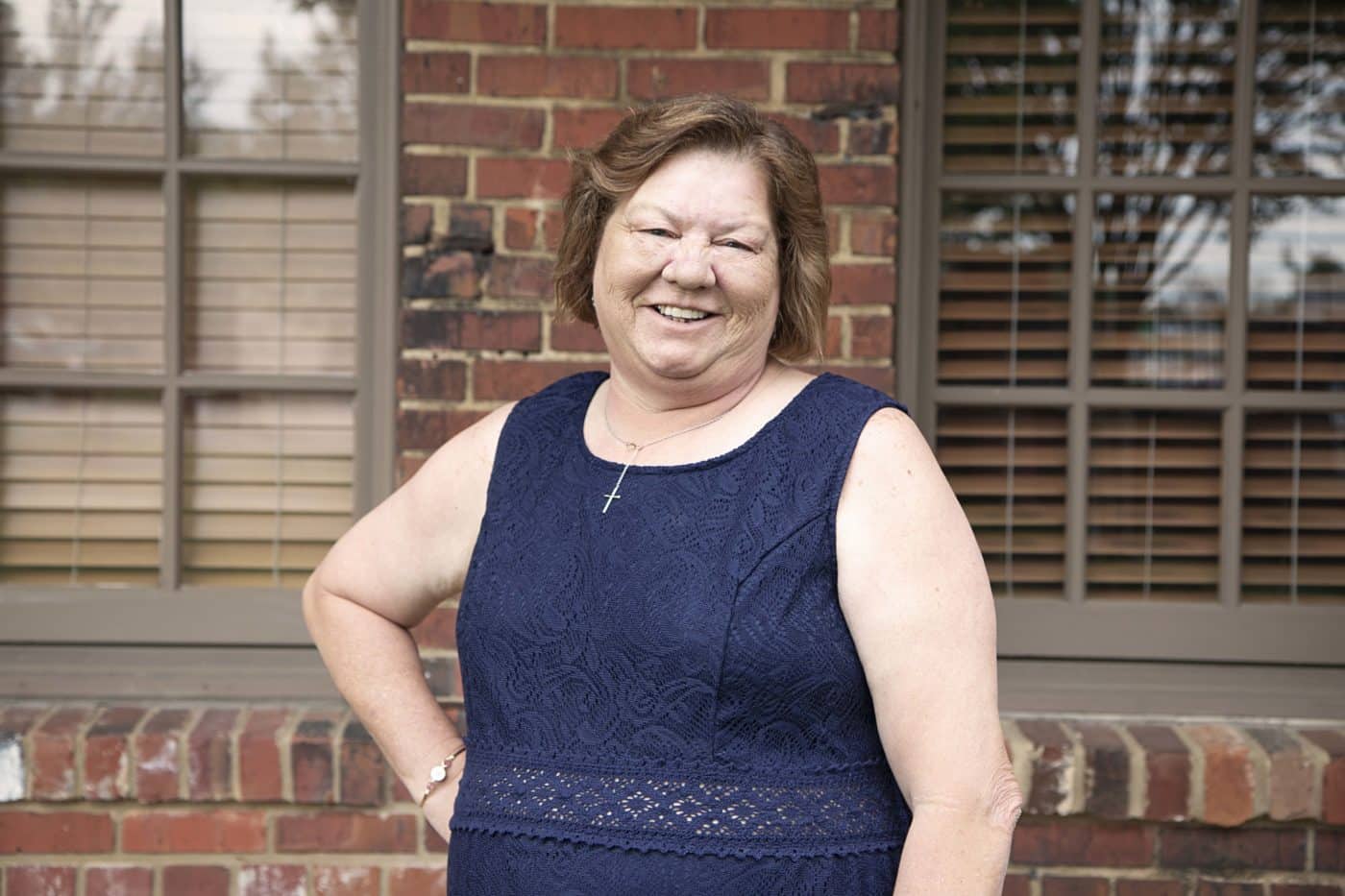 Magnolia Surgery Matters to Denean.
After struggling with double vision, difficulty driving at night, and being unable to clearly see a TV monitor or computer screen, Denean White, Iuka, Miss. native, decided it was time to take action to correct her vision.
White, knowing that she needed a solution to the issues she was facing, chose Dr. Jennifer Garrett, Dr. Meredith Rhodes, and their team of professionals at Garrett Eye Clinic, along with the surgical staff at Magnolia Regional Health Center, to guide her through the process. "I have struggled with blurred vision for the past few years and my previous provider had not resolved my issues," said White. "My daughter is a patient of [Dr. Rhodes at Garrett Eye Clinic] and said she was pleased with the care".  Dr. Rhodes diagnosed her with cataracts and then referred to Dr. Rhodes' partner, Dr. Garrett.
Dr. Garrett, after reviewing her case and discussing all of the surgical options available for White, decided that Laser cataract surgery and a PanOptix Toric Multifocal Lens would be a great option for the answer that White was searching for.
White would be among the first few patients to have the Laser Cataract surgery with the Alcon LenSx Laser® at Magnolia Regional Health Center.  Alcon is considered the industry leader in Intraocular Lens implants as well as surgical instruments for cataract surgery.
In the same procedure, Dr. Garrett then placed a PanOptix Toric Multifocal Lens that corrected her distance, intermediate, and near vision as well as her astigmatism.  After the procedure, White's vision went from a blurry 20/50 with glasses to a crystal clear 20/20 without glasses. She no longer needs assistance seeing clearly from glasses or contacts for her distance, computer, or near work.
White stated, "This surgery has drastically improved my life. It has changed my daily routine because I no longer need contacts or reading glasses to help me with my daily activities".
When asked about Laser Cataract Surgery, Dr. Garrett stated: "I am excited to offer Laser-assisted surgery to my cataract patients. I brought Lasik to the crossroads area over 13 years ago and have used this type of laser for almost a decade."
When asked why she chooses to operate at Magnolia Hospital Surgery Center, she said: "MRHC provides a great surgery facility for my patients. They have an experienced team dedicated to assisting me in accomplishing outstanding surgical outcomes. Also, Magnolia continues to invest in the latest technology to aid in cataract surgery."
Big-time healthcare, small-town touch.